Matlock Bath Voices, July 16th 2022
World Heritage Celebration, Cromford Mill
A History of a Derbyshire Village in Words and Pictures
The many descriptions of Matlock Bath from visitors and residents over the centuries, and pictures from a unique private archive, combine to provide a biography of this much visited Derbyshire village.
This is the story of a remote rural hamlet which grew to become a nationally famous Spa, before finding the place it holds today as the East Midlands' favourite day-out destination.
Performances: World Heritage Celebration; July 16th , Cromford Mill (Wharf Building) at 10.30am and 2.00pm
Admission Free, booking advisable on 07784875333 and [email protected]
Our Latest Publication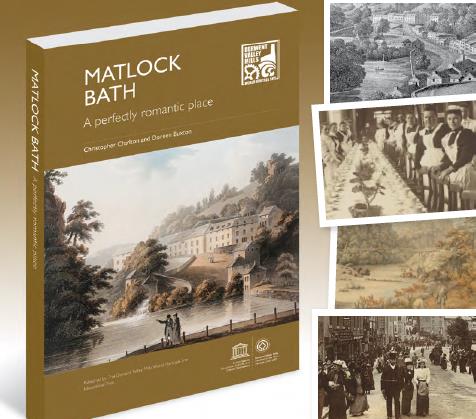 Here is the story of Matlock Bath from its origin in the late seventeenth century to the recent past. At first, a remote rural spa, a century later, though still no more than a small village, its awesome scenery and mineral springs had become so highly regarded by fashionable visitors that it was spoken of alongside Bath, Buxton and Tunbridge Wells.
View details...